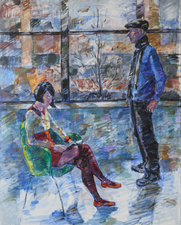 Portraits and Figures

This series of paintings and drawings reflects my continuing interest in working from life, I often work with the same model for an extended period and develop poses that reflect their mood and personality. I use oil, pastel, acrylic and gouache in my figure pieces, choosing the medium that best suits each composition.

---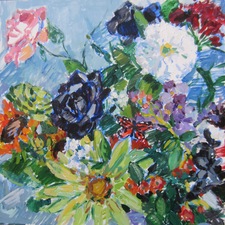 Flowers
Live blossoms and my collection of faux flowers provide the inspiration for poetic experiments with color and composition. Variations in background and media enable me to express my joyful experience of color in many ways.
---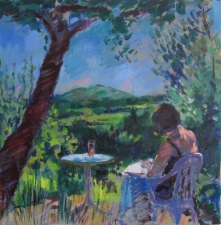 Landscapes


Working in the landscape is an important part of my studio practice--a beautiful challenge to my abilities and vision. I always paint during my travels. Light and color fascinate me and I adore transforming my experience into paint.
---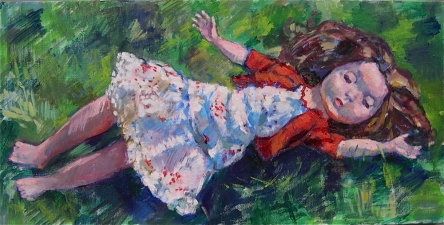 Dolls


My childhood doll is the central motif in this group of works. The child uses the doll for expressive play, and my dolls reflect subtle modulations of feeling past and present.To me, the doll is a symbol of the emerging self.

---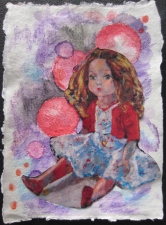 Fantasy

Collage allows me to use motifs from my paintings in new and unusual ways. I add paint to reproductions of my work and found images to create dreamy mixed media compositions.