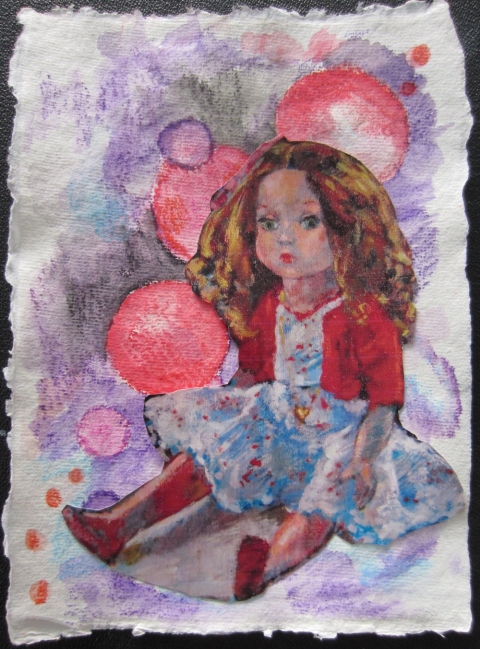 Sphere Fantasy
Collage
10"x8"
A photographic image of a doll from one of my paintings is combined with a watercolor painting on handmade paper.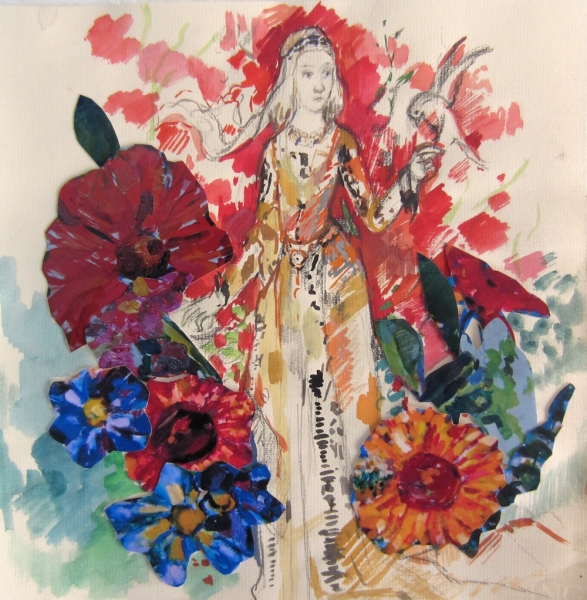 Taste and the Flowers Tapestry
Watercolor and collage
10"x10"
This image is a watercolor study of a figure from the tapestry "Taste"( from "the Lady and the Unicorn" series in the Cluny in Paris) collaged with photographic images of flowers from my paintings.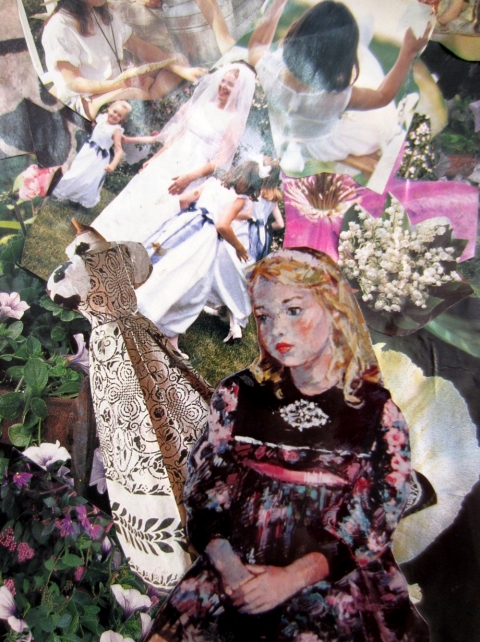 White Dreams Of Love (Section one of Diptych)
Collage
12"x10"
A cropped photo of a portrait I painted in acrylics Is combined with a myriad of found images to render the sensation of a dream.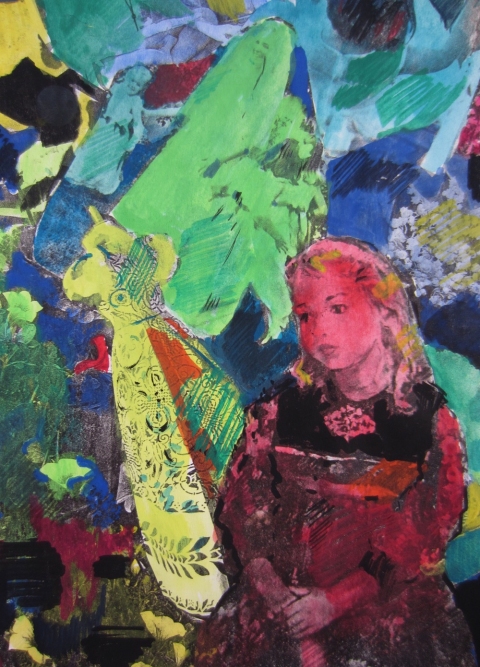 Colors of a Nightmare (Section Two of Diptych)
Painted photocopy
Brilliant colors of gouache were added to a black and white image of a collage to create an abstract sensation of mystery..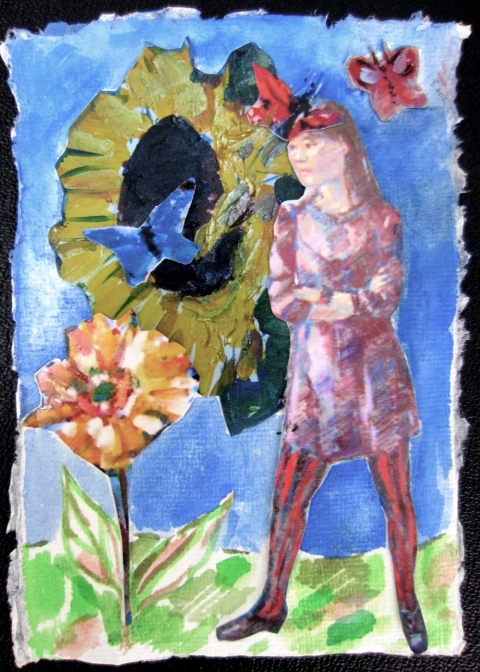 In My Dreams (first in series)
Collage and watercolor
10"x8"
Photo images from my oil paintings of flowers and a figure are combined with watercolor painting to create a collage fantasy...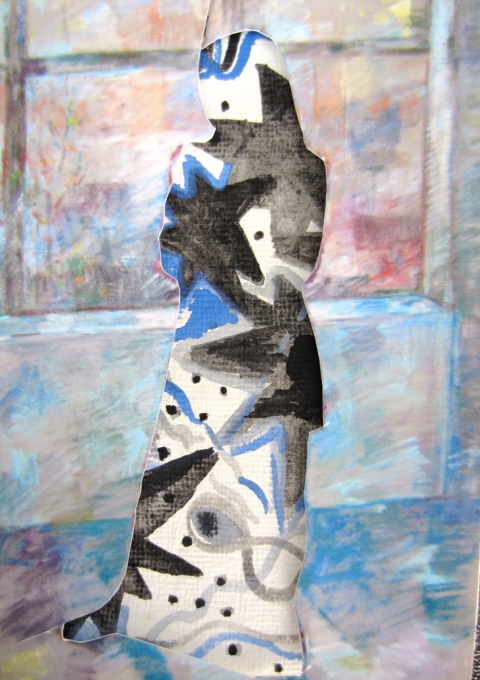 Interior Dream
Photo and watercolor on handmade paper
10"x8"
A section of a photographic reproduction of one of my painting s is layered on a watercolor painting to create an enigmatic image.