OPEN STUDIO 2018 MAY 19th and 20th
5/10/2018
---
Group Exhibition of Landscapes In Berlin and Rome
2/6/2018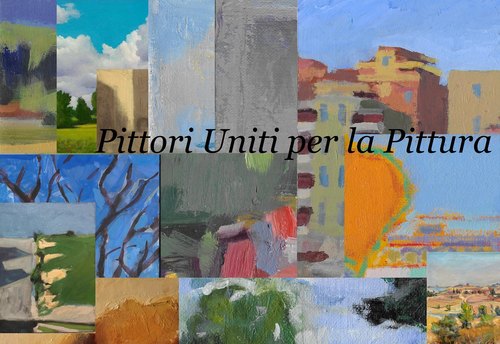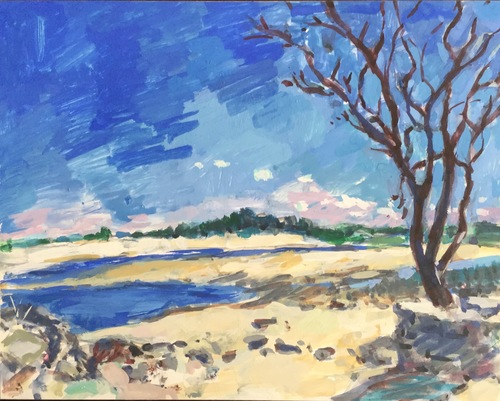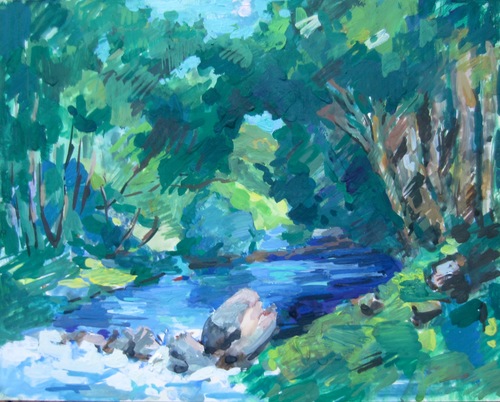 I recently exhibited two landscape paintings at Gallery Uno, Berlin and Virus Gallery, Rome. One painting was inspired by the work of Courbet and the other depicts a beach scene near my home. I often make studies from masters I admire and spend a considerable time painting outside...

These new works were created with gouache on board. I love the rich effects of texture and color I can achieve with this medium.

The group of artists exhibited hail from all over the world. Last year I traveled to Berlin to see our first show of self portraits.
It will be exciting to view the new exhibitions planned for Pittori Uniti Per la Pittura!
---
---
Self Portrait in France...
10/20/2017
My Self Portrait/Tondo (oil on linen, 12" diameter) was on view at the Citi deFord Gallery as part of a juried group exhibition featuring artists who work in Queens.

This self study is set in the studio in Dordogne where I lived and worked for a month. It was a time of reflection and total immersion in my work. The tondo is a favorite shape for my work including florals, landscapes and portraits. I find it both fascinating and a challenge to create circular compositions.
---
Exhibiting Two Paintings at Plaxall Gallery
9/18/2017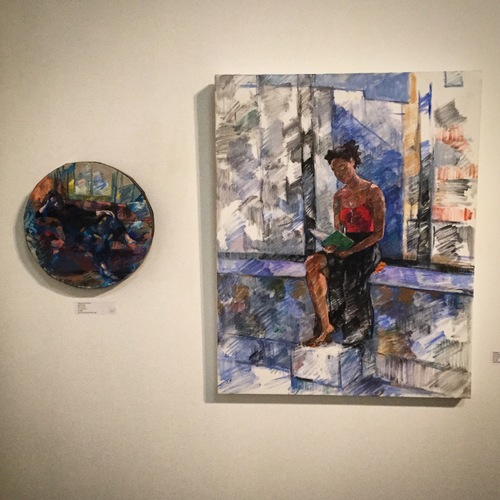 These two paintings were part of an exhibition of artists who work in Queens. The painting on the right "The Green Book" depicts the model in my studio in Long Island City. The circular self portrait is set in a studio I had in Dordogne, France. The works are deeply concerned with light and expressing a state of emotion in paint.