November 16th and 17th / Open Studio
11/15/2019
---
Spring Open Studio
5/22/2019
---
Fresco Frenzy
2/1/2019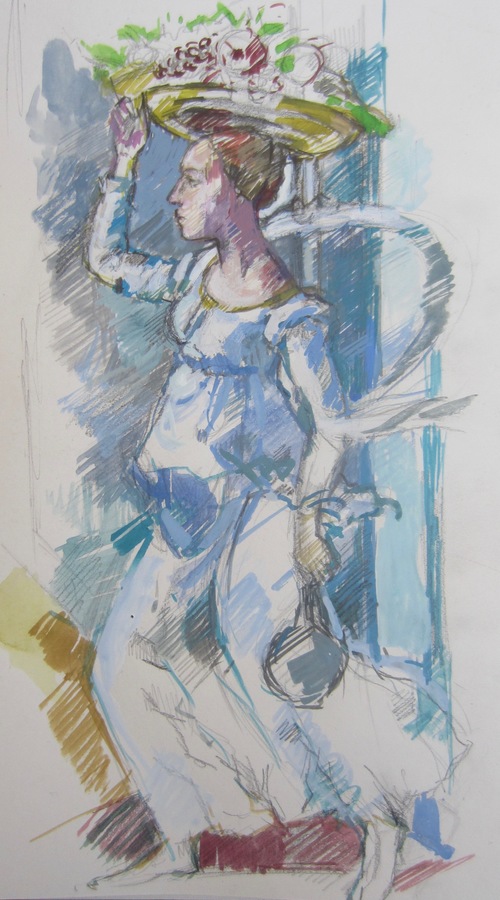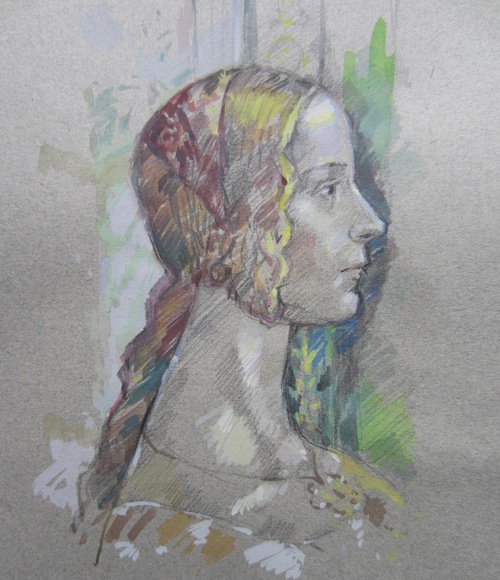 I have long been fascinated by the art of fresco. During my travels I have been frequently amazed by the work of the great Renaissance masters as well as the unknown painters of the ancient world. This delight in the beauty of the work inspired me to undertake a painting in the medium a few years ago.

It was a complicated process to prepare the panel and work with pure pigments. I loved the effects but was a little daunted by the toxicity of the materials needed to prepare the panels.

I have continued to explore my love of fresco by making studies of great examples I have seen such as the magnificent works by Ghirlandaio in Florence. I use the benign materials of gouache on paper. My love for fresco is ever growing!